Hacking YouTube Growth to 100 Million Subscribers
How this startup rakes in 1 billion views per month for its clients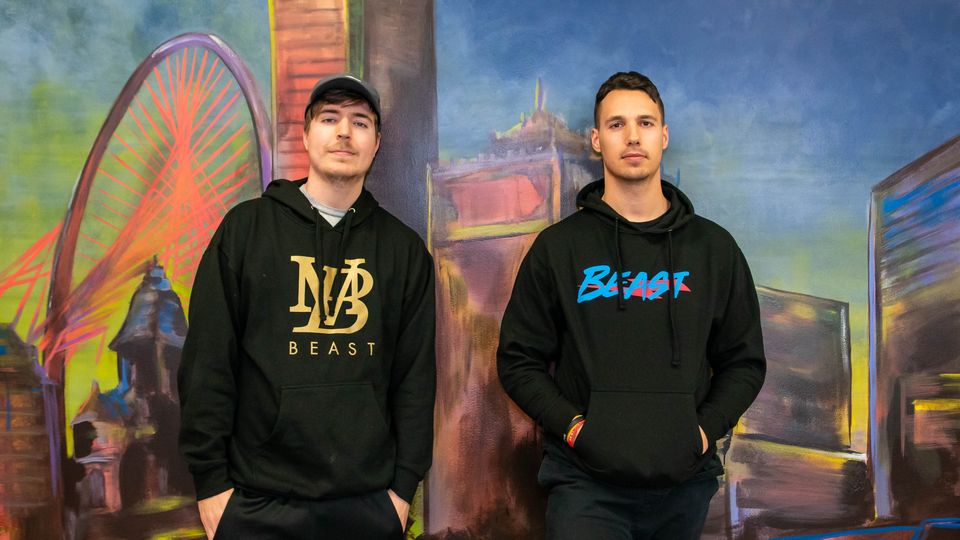 How this startup rakes in 1 billion views per month for its clients
Night Media follows two rules:
Only take on people who want to make a business, not just a YouTube channel
Insane growth
Night Media is a talent-management firm for influencers. It helps influencers stay connected to their following — as well as grow this following rapidly. Night Media is different from other talent-management firms in the way it takes on its clients.
Reed Duchscher founded Night Media in 2015. To date, it has only 10 clients. Each of those clients, though, has a follower count in the millions.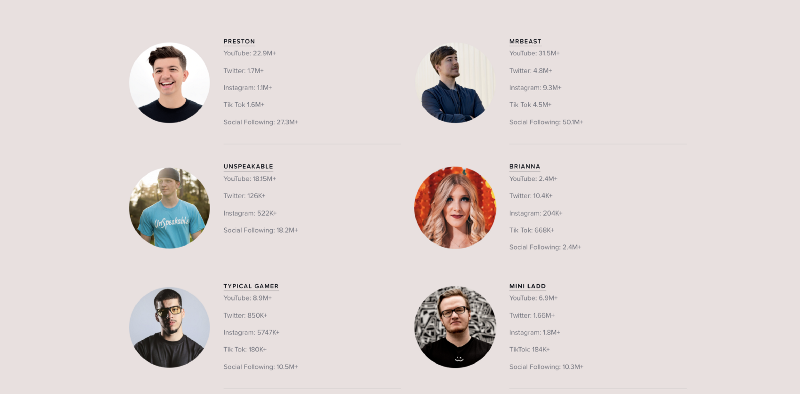 Night Media was born out of his bedroom almost five years ago. It has over 1 billion views a month across its 10 clients, each with subscribers in the 8-10 million range. Each of these clients, however, was not a big name in the not-so-distant past. What was so special about these clients that drove Night Media to work with them?
---
Philosophy
1. Family-friendly
Night media's philosophy is to enable family-friendly content only. Some might think this might hamper growth, but Night Media believes in clean content.
For example, Preston aka PrestonPlayz is a trailblazer in the YouTube gaming culture. Preston's family-friendly, age-appropriate approach entertains the younger crowd and sets their parents at ease.
He started creating content at the age of 14. Preston has since become one of the most popular and recognisable faces on YouTube — with four YouTube channels and 300 million viewers per month.
2. Entrepreneurs not Vloggers
The next biggest mantra of Night Media is to work with people who want to build a business out of their social media channels. They routinely reject client requests from people who have a huge social media (~50 million followers) following but have no interest in turning that into business.
For example, MrBeast runs a number of ventures apart from his social media channels. One of his recent efforts was to create a collaborative fundraiser that managed to raise $20 million U.S. before 2020 to plant 20 million trees.
Help Us Plant 20 Million Trees - Join #TeamTrees
You're a good human and are now officially a member of #TeamTrees! Together, we planted 20M by 2020! And we couldn't…teamtrees.org
He also runs his apparel chain with a variety of clothing lines.
Night Media rejects people with the following qualities:
Who make content to make money
Who don't have engaged and active subscribers (active subscribers click every new video and watch all of it)
3. Know thy clients
Night Media spends anywhere between 30 and 90 days getting to know each of the clients — so much so that towards the end, they get assimilated into the families of their clients.
---
What Makes a YouTuber Succeed?
Duchscher believes creators need to work on four things:
A good title: This is what makes the users click.
An understanding of how YouTube works: This may seem counterintuitive, but understanding not only the mechanics of YouTube but also analyzing the data of what works is important.
Switching it up: A channel must regularly release videos with varying content under a single theme.
Returning users: Get people to watch the whole video and come back.
Observe the titles and the varying content within similar themes in the following from MrBeast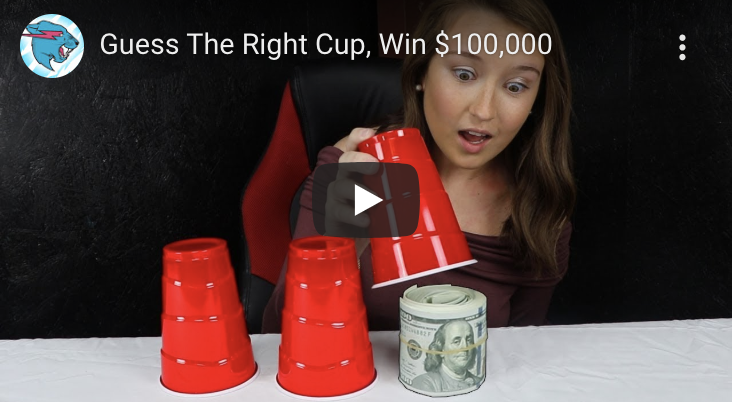 Varying content within the same theme keeps the viewer from getting bored. A good title is needed to motivate the user to click. In the end, it's important to create quality content so the user wants to come back to watch more.
As far as lingo is concerned, one must have a great combination of a good click-through rate (CTR) and a high average-watch duration.
Night Media focuses 3-4 hours on a single thumbnail. They aim to achieve a 10-20% CTR. They even invented trends — e.g., 24-hour videos.
---
Ad Strategy
Night Media did a lot of A/B testing on how ads work the best. In a nutshell, this is a strategy they use to place ads.
One advert always on pre-roll — i.e., before the video.
Second ad at 2 minutes 30 seconds.
One ad always on the end of the roll.
This strategy has worked for all of their clients. Also, none of their clients depend on ad revenues as their major source of income. In fact, MrBeast gives away to homeless most of the money he earns from his AdSense.
---
Don't Do This
Duchscher shuts a lot of stuff down. He believes that's why their clients have them there.
"We don't let them do all the things they want." — Reed Duchscher
FOMO for mainstream media: It's important to cater to your core following. Your fans make you who you are, and creating content that's more suited for the mainstream may not help you achieve your goals. For example, the Richard Tyler ("Ninja") Blevins is one of the best-known video game players in the world. Ninja went on "Jimmy Fallon" six times. He developed a love/hate relation with his fans. Night Media believes he went mainstream too quickly
Burn out: It is important to rejuvenate. Meditation is the best way to do it. If you overwork and end up burning yourself out, you get hit much worse than if you took it slow.
---
Advice for the Next MrBeast
Duchscher made a video on how to be a content creator in today's world. The biggest takeaway is to be patient and consistent.
His client Preston has been making videos for nine years. For the first five years, he didn't make even a dime. Similarly, MrBeast has seven years of content under his belt. Once he gave 100 pizzas away to the homeless and published it on Twitch. The Twitch donation made him known.
"It is so much grind. If you don't love it, you will fail. Also, YouTube is not the highest money grossing stream. Most don't make money." — MrBeast
Another important point is to stick to your genre. Don't make collaborations outside your genre. This ensures your old subscribers will be interested in your newer content. It's extremely important for YouTubers to have a 100%-active subscribers.
Create a business line. These are some of the things that Night Media's clients work on apart from their channels:
Merchandise: Teddy Fresh, Loose Change, h3h3, facebangs.
Consumer packaged goods: Candies, edible food
Animation production companies: Preston is cocreating his own animated series

---
Duchscher's Backstory
Duchscher was an NFL sports agent. It was easy to get the certificate to be a sports agent, but it was a hell of a lot more difficult to represent a guy on the NFL roster. Despite this, Reed left that and started his media company. It was a time when nobody thought people could be paid to create YouTube videos.
He saw Dude Perfect performing trick shots. He was small then — he had just 2 million subscribers. Callaway Golf came to Dude Perfect to shoot a video for them. This was six months after Duchscher started working with Dude Perfect. Callaway bought a Dude Perfect video. It was an aha moment for Duchscher. People were actually looking at this to be a viable medium.
Typical Gamer was his second client. That became his full-time focus. He started sending a lot of cold emails and kept on working very closely with Dude Perfect. One thing he wasn't very interested in was scaling.
He was more interested in creating great content, even if that meant a small clientele.
"We are not the agents, we are the business managers." — Reed Duchscher
---
Conclusion
Duchscher has inked deals with tried-and-true brands like eBay, Google, Sonic, McDonald's, Elmer's Glue, Nestle, and countless others. There's a lot to learn from the success story of Night Media. Night Media continues to put up impressive numbers — with over 1 billio views per month and more than 100 million subscribers across its client roster.
A lot of the above mentioned views are taken from a podcast featuring Duchscher.