Top Startups Working Towards Immortality
These companies, flush with funds, are looking for talented folks to achieve the unthinkable — immortality.
These companies, flush with funds, are looking for talented folks to achieve the unthinkable — immortality.
Before the 20th century increasing human life span was seen as a slow process and one with an upper limit. The science changed radically after that. Science was not the only thing to change.
The attitude of investors started changing as well. Due to the visionary efforts and grit of a 17 year old Laura Deming and a $100K grant from Peter Thiel fellowship, a fund was started to increase the longevity of human lifespan.
How longevity can be achieved is covered in detail by Laura Deming in her blog. I will go into the depth of the science behind it but broadly these are the directions in which efforts can be made.
Eliminating diseases that kill you
Slowing down cell death
Pausing the mechanisms that make you grow old
Improving garbage disposal of your cells which worsens as you grow old
Nevertheless, with so much new ground to cover and a lot of attention being received Laura Deming quickly got to work and managed to raise $4 million for her first round of funding. This was invested in a grand total of 5 companies.
A lot of time has passed since then and in 2017 Longevity fund raised another $22 million. It is very interesting to see all the companies that are in their portfolio and the work that they are doing.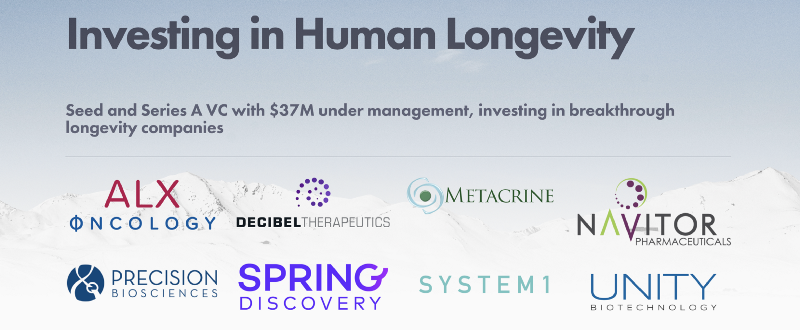 These companies, now flush with funds, are actively looking for talented folks with a motivation to achieve the unthinkable — immortality.
Let's take a look at what some of these companies are working on and some of the jobs that are available
---
Celevity — Treating ageing in dogs
Location : San Francisco | Job : Biz Ops, Operations Lead & Scientist I
Celevity is an ultra-early stager company that is trying to identify and address the causes of ageing in dogs. Celevity is based in San Francisco and is looking for talented people to make a dent in the lifespan research. Celine Halioua is the CEO and can be followed on twitter for the latest updates.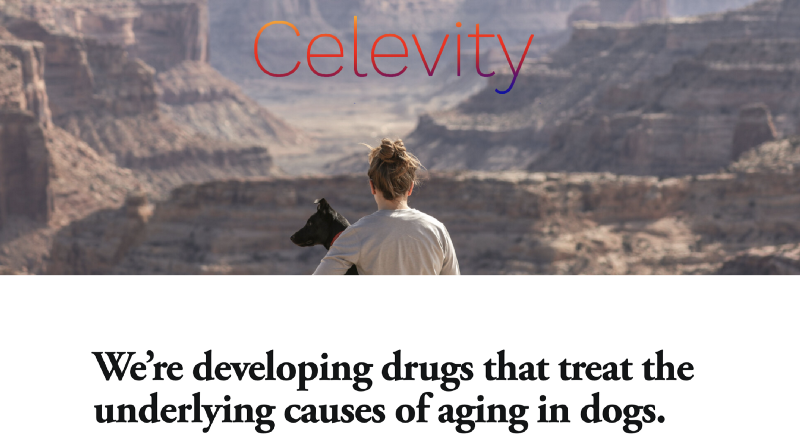 ---
Unity Biotechnology
Location : San Francisco | Job : Director (Biostats), Research Associate
Unity biotechnology is one of the earliest companies in the longevity fund. It is trying to extend the human health span by slowing, halting or reversing ageing diseases. It's focus is on creating "senolytic" medicines to selectively eliminate old cells and thereby treat age-related diseases like osteoarthritis, eye diseases etc.
---
Location : San Carlos| Job : Senior Data Scientist, ML Engineer
While ageing research holds enormous promise, it still takes far too long to run experiments. This significantly slows down the search for therapies that could one day reduce cardiovascular disease, neurodegenerative diseases, and more.
Spring Discovery has built a machine learning platform to accelerate experimentation for discovering such therapies, bringing a novel computational approach to one of the most important problems in the world: battling aging and its diseases.
---
Gordion Biotechnology
Location : San Francisco | Job : Gene Therapy Engineer
Gordion is a drug discovery platform for drugs that treat complex diseases of ageing. They are looking for a gene therapy engineer to improve Gordian's delivery vectors, by insourcing production and developing new delivery strategies. The job involved learning and optimizing production methods for the most common gene therapy vectors.
---
Reservoir Neuroscience
Location : Berkley | Job : Gene Therapy Engineer

Developing the world's first therapeutics to heal the blood-brain barrier. They are looking a talented scientist to lead the development of an in vitro drug discovery platform that will be used to discover and validate new drug targets. The successful candidate will be the third full-time employee.
---
There are many others in the same fund. Do check out their website for more information.
Decibel Therapeutics (Boston) — Inner ear research toP deliver life-changing medicines for hearing and balance
Precision Biosciences (Durham)- Genome editing to eliminate cancer, genetic diseases and to create better food.
Rubedo Life Sciences (Sunnyvale)— Treatments for age-related diseases like alzheimer's, diabetes etc.
System1 Biosciences (San Francisco) — Neurotherapeutics company to create drugs for epilepsy, autism, and schizophrenia.