Using Data Science for Society's Betterment
Tech4Good is a trending ethos in technology circles. Join these organisations to participate in DataScience4Good.
Tech4Good is a trending ethos in technology circles. Data science is the lead runner in this good race.
A growing number of entrepreneurs and academics are developing technology to combat social problems, identify and cure diseases, bridge economic gaps, and advocate for change. Tech4good and DataScience4Good are movements that are increasingly being adopted.
Technology has always followed the narrative of What and How. It is about time that technology starts answering the Why!
Every field is now having its "data eureka moment," giving mission-driven organisations brand new opportunities to utilise data. From tackling poverty to improving healthcare access to democratising education, data science has the potential to tip the scales in favor of the underdogs and the needy.
Many organisations are rapidly using data science for good. Let's take a look and get inspired.
DataKind brings high-impact organizations together with leading data scientists to use data science in the service of humanity.

From one-hour events to year-long engagements, they have designed programs that enable data scientists and social changemakers to address tough humanitarian challenges together. It also introduces data scientists to the Data-for-Good movement and shows them how valuable their skills can be.
The kind of projects they carry out
We are meticulously focused on bringing data science in all its forms to those who share our vision of a sustainable planet in which we all have access to our basic human needs. We envision a world where organizations tackling those problems have the same access to data science resources that Wall St. and Silicon Valley have.— Jake Porway, DataKind Founder and Executive Director

Data For Good is a collective of do gooders in Canada, who want to use their powers for good, and not evil, to help make communities better through data.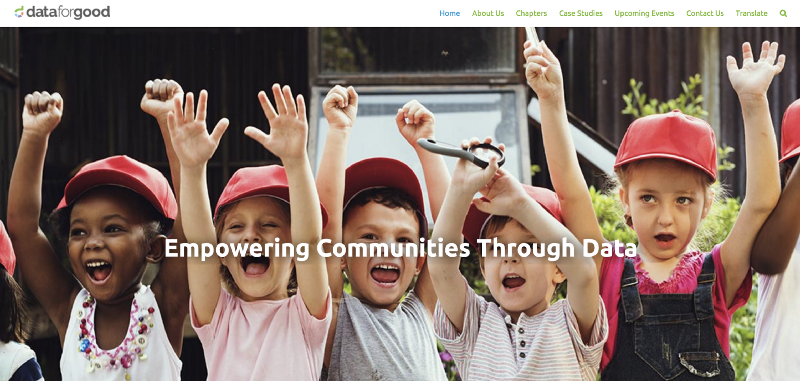 They are a Canadian not for profit organization, with chapters across the county, that help other not for profit, and non-governmental, organizations harness the power of their data to make more informed and better decisions in their quest to make their communities flourish.
They have helped the following causes through their data skills.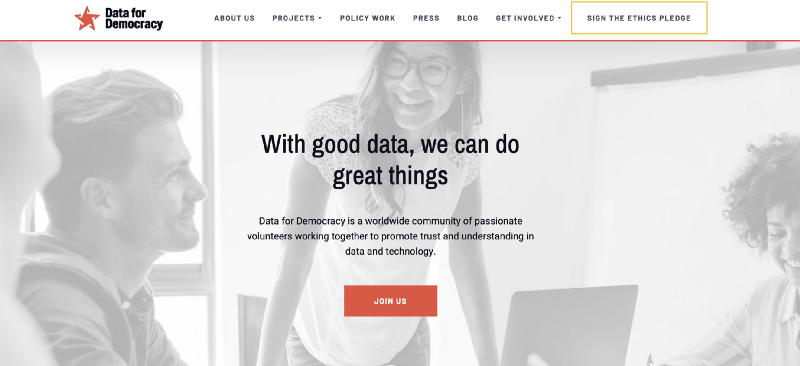 Data for Democracy is a worldwide community of passionate volunteers working together to promote trust and understanding in data and technology. What started as a small grassroots group of people with the shared goal of using data to advance positive change, quickly grew into a global organization of over 4000 people (and counting).
The following projects are some of the type of things they do —
4. Summer Programs
A lot of universities in collaborations for social organisations provide summer programs to carry out DataScience4Good projects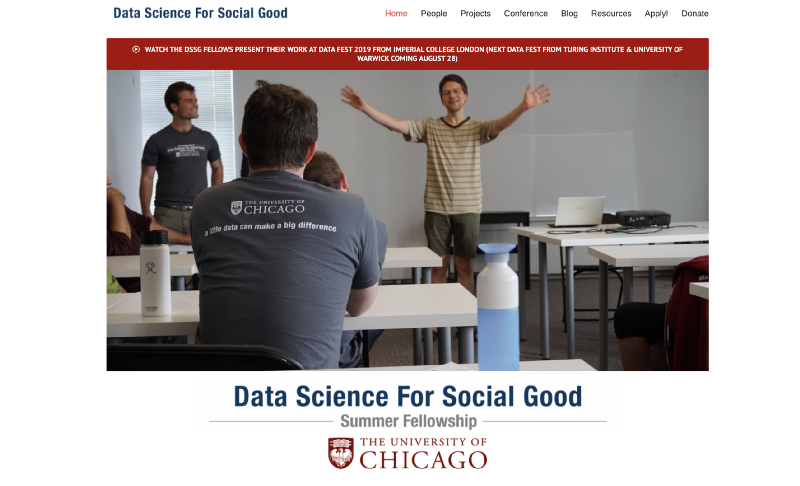 The Data Science for Social Good Fellowship is a University of Chicago summer program to train aspiring data scientists to work on data mining, machine learning, big data, and data science projects with social impact. Working closely with governments and nonprofits, fellows take on real-world problems in education, health, energy, public safety, transportation, economic development, international development, and more.
For three months they learn, hone, and apply their data science, analytical, and coding skills, collaborate in a fast-paced atmosphere, and learn from mentors coming from industry and academia.

Approximately sixteen DSSG Student Fellows are selected each year to work on data-intensive projects that have concrete relevance and social impact. Students are expected to work closely and collaboratively with team members onsite for the duration of the 10-week (June — Aug) program.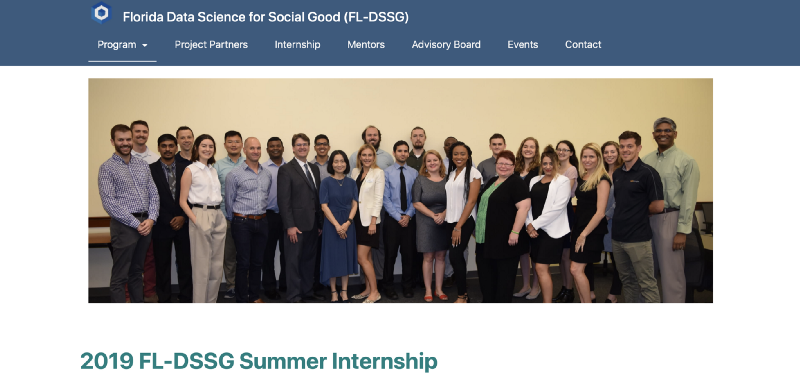 DSSG Florida Interns work on data science projects impacting nonprofits in Florida. DSSG program is an intensive, twelve-week paid internship experience. Students are placed on multi-disciplinary teams and matched with mentors to address real-world problems.
5. Competitions

A lot of competitions encourage data scientists to attempt solving some of the biggest challenges for a hefty prize. Kaggle is the biggest hub for such competitions but there are other players as well like DrivenData, IBM Challenges etc.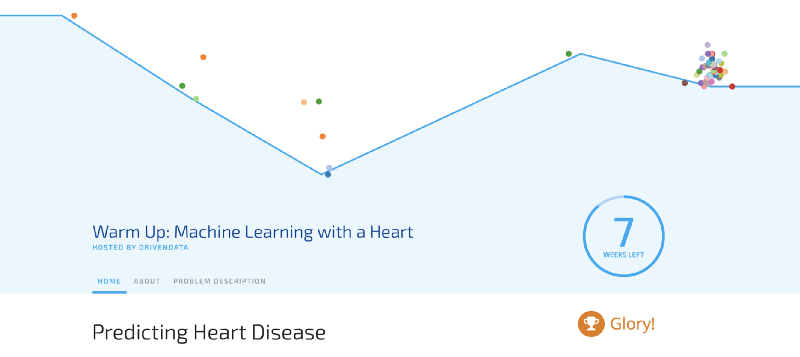 ---
Whatever might be the medium, it is imperative that we all participate in helping our society progress through whatever tools necessary. Data science will go a long way towards transforming our society for good.